Key Staff
With 30 years of direct involvement in a wide variety of First Nations issues, our team can call upon unique practical experience and a network of respected relationships across Canada, and internationally, to develop intelligent solutions and get results.
Peter Havlik
President
Peter is widely known and respected for his work in treaty and aboriginal rights research and advocacy, First Nations governance, treaty implementation, and consultation management. His work as a negotiator representing many First Nations, and as a trusted advisor, spans three decades.
Alexandra Ballard
General Manager
Alix has an extensive background in strategic marketing communications, business development strategy and general management, negotiation and conflict resolution, and corporate Client development. Most recently she has been involved in negotiations in the LNG pipeline sector on behalf of some two dozen First Nations. She is currently the General Manager for the First Nations Limited Partnership. In addition to her work with our clients, Alix manages the financial, human resource and administrative aspects of HCG's operations.
Jamie Tromp
Manager, Negotiations and Operations
Jamie first began working with Peter Havlik in 2010, on Specific Claims preparation, Treaty and Aboriginal Rights Research (TARR) program management, First Nation trust development, consultation management capacity building, and claim settlement negotiations. Jamie specializes in maintaining close relationships with Client First Nation leadership and administration to provide highly responsive and professional project management. With a specialization in communications, Jamie enjoys facilitating outreach to First Nation memberships through workshops and social media to build awareness of, and support for, Client initiatives.  Having been immersed in major and complex claim settlement negotiation projects for nearly a decade, Jamie now manages that aspect of HCG's operations.
Morgan Chapman
Manager, Research and Technology Operations
Morgan's work on dozens of Specific Claims has made her an authority on the full range of related research challenges, from navigating provincial and federal access to information processes to managing our researchers to deliver on-time and effective research products. Morgan has been involved with the National Research Directors in developing strategies for reforming the Specific Claims policy, as well as delivering many related presentations and submissions to the Senate Standing Committee on Indigenous and Northern Affairs Canada, The Auditor General of Canada, among others. Morgan enjoys working with her peers across the country to organize the annual National Claims Research gatherings, and has been a presenter on many topics as well as leading many panels over the years. In addition to overseeing service delivery to HCG's individual claims research Clients, Morgan also provides support to the Treaty and Aboriginal Rights Research (TARR) program of the Treaty 8 Tribal Association and supports Peter Havlik in his role as the director of the Lesser Slave Lake Indian Regional Council TARR program. Morgan takes special pride in her successful track record in obtaining funding for our Clients and in her knowledge of the Federal Specific Claims process.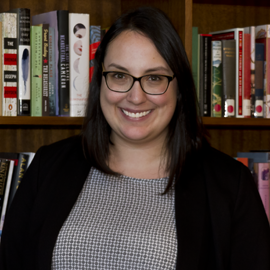 Cheyenne Smith
Research Associate
Hailing from Squamish, British Columbia, the unceded territory of the Skwxwú7mesh people, Cheyenne grew up with an awareness of how Canada's colonial history continues to negatively affect Indigenous communities today. Inspired to help in the reconciliation process, she has immersed herself in the research and writing of Specific Claims. Cheyenne enjoys mastering the unique skills required to prepare complete, focussed and effective products. Her expert knowledge of numerous archival and other sources of historical information required to document Specific Claims ensures a thorough coverage of the relevant issues.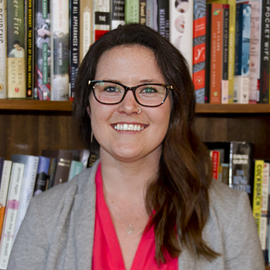 Suzanne Kroeger
Research Associate
Suzanne grew up on the unceded and ancestral territory of the Lekwungen and W̱SÁNEĆ peoples. Her passion lies in the revitalization of Indigenous cultures, languages and arts, which has drawn her to her current work in documenting First Nation history. Suzanne applies her degree in Anthropology from the University of Victoria and her aptitude for building compelling narratives to the completion of Specific Claims. She immerses herself in acquiring, processing, and making sense of the large volumes of documentary records involved in all our research projects, and takes pride in her methodical approach and attention to detail.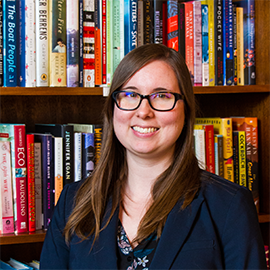 Alexa Heenan
Research Associate
Alexa is originally from Regina, Saskatchewan, Treaty 4 territory of the nêhiyawak, Anihšināpēk, Dakota, Lakota, and Nakoda, and the homeland of the Métis/Michif Nation. She received her MA in Art History and Visual Studies from the University of Victoria with a focus on historical and contemporary Indigenous art and photography. She also holds a BA Honours in Art History from the University of Regina. Alexa is interested in exploring alternative narratives within colonial spaces through the incorporation of contemporary Indigenous art, voices, and perspectives. She has held various research positions within museums and galleries. In her spare time she enjoys wandering around antique stores and collecting art from local and emerging artists.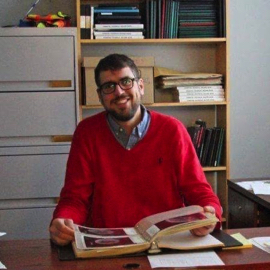 Kelly Homenick
Archivist
Kelly grew up in Saskatoon Saskatchewan, Treaty 6 Territory and the Homeland of the Métis. He graduated with a Bachelor of Arts in Political Studies from the University of Saskatchewan in 2002 and also with a Diploma in Applied Museum Studies from Algonquin College in 2005. He subsequently worked in museums throughout Canada including the extensive renewal of the UBC Museum of Anthropology. In 2010, he graduated with a Masters in Archival Studies from the University of British Columbia. He subsequently worked for Library and Archives Canada as an Archivist specializing in the appraisal and disposition of records from the science portfolio of the Government of Canada as well as from all federal departments in the BC-Yukon region. From 2016 to 2020 he was the Corporate Archivist at FPInnovations where he established and managed its Corporate Archives and Information Management Program. Kelly has a great passion for the preservation and management of recorded information and our cultural heritage no matter its format or type.