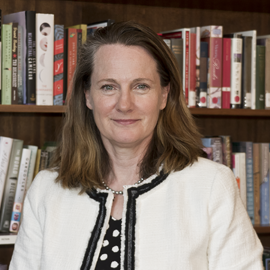 Alexandra "Alix" Ballard
Victoria, BC
Education
BA (Hons), History, St. Lawrence University
MA, International Relations, Carleton University
Graduate Certificate, Australian Company Directors' Institute

Alix has an extensive background in strategic marketing communications, business development strategy and general management, negotiation and conflict resolution, and corporate client development. Alix's specific expertise lies in designing and managing, complex marketing strategies through profound change.

As founder and CEO of a specialized, socially responsible financial services firm, Alix managed multifaceted stakeholder relations between industry groups, national regulators, institutional and retail clients.

Following 20 years in Australasia working for global financial services firms in a variety of senior executive roles, Alix returned to Canada in 2010. Since that time, she has deployed her diversity of experience in BC's aboriginal sector working with First Nations on economic development and general management initiatives. She is passionate about helping First Nations communities thrive and explore the possibilities inherent in new commercial ventures.

Alix is obsessive in her love of all animals, volunteering with her local chapter of the BCSPCA, remains keenly interested in travel and world events, and is an enthusiastic sailor.